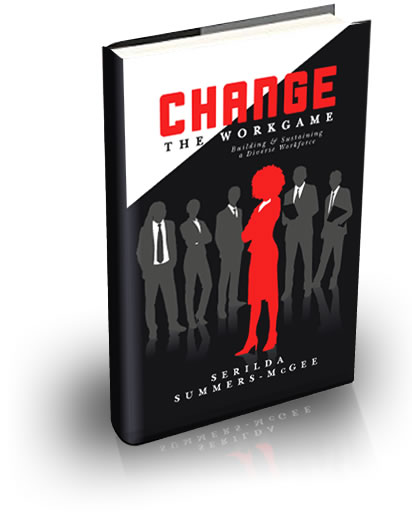 Three actionable steps to get CHANGE
Are you interested in diversifying your organization, but don't know where to begin? Here are a few first steps to get you started:
Understand your current workforce make up and step goals.
Clarify your target recruitment audience.
Identify who on your team will be charged with moving your diversity recruitment initiative forward.

Workplace Change is a company dedicated to helping organizations achieve their business goals through optimizing their human capital. We believe that people are a company's greatest asset and should be supported, cultivated, directed, and celebrated.
Employees
should also be held to high expectations and managed for success. Workplace Change utilizes
cutting-edge
human capital management techniques and we weave diversity, inclusion, and equity into everything we do. When we assess your workplace culture, we automatically disaggregate respondents' feedback by gender, race, introvert, extrovert, and many other categories offering solutions based on nuanced data. When we review your HR processes and systems, we naturally look for hidden partialities and present suggestions on ways to remove those biases while enhancing your entire system. When we build manager trainings for your current and emerging managers, we embed equity and inclusion in all aspects of the trainings. When we recruit for your team, we ensure the applicant pools are rich with diverse, high quality candidates! Because Workplace Change approaches human capital management from both Human Resources and Diversity and Inclusion standpoints, we provide dynamic HR solutions that will richly enhance your company and ultimately your bottom line!
ABOUT
Biography
Serilda Summers-McGee is responsible for the Oregon Department of Education's Human Resources Department where she and her team operate as trusted advisors to the executive team in solving business problems with innovative HR solution. Prior to holding this role, Serilda was the Talent Planning Manager at Kaiser Permanente Northwest where she served as a consultant to the region's Leadership Teams on strategic approaches towards recruiting and retaining diverse talent.  Earlier in her career, Serilda served as the first Executive Director for Partners in Diversity where she worked with Human Resources departments at PGE, Providence Health, Wieden + Kennedy, Miller Nash LLP, Oregon Health & Science University, NW Natural, ODOT, Metro, Reed College, University of Oregon, Port of Portland, Portland Trail Blazers, City of Portland, Portland Business Alliance, and  Kaiser Permanente Northwest to help them determine strategies to recruit, retain, and support top talent from all backgrounds! Summers-McGee received a Bachelor of Science degree from Grand Valley State University, a Master of Arts in Student Affairs Administration in Higher Education from Ball State University, and a Master of Business Administration from Willamette University.
Contact Info
P.O. Box 6448  Portland, OR 97228
When I took over leadership of Oregon's Early Learning Division, our structure was disjointed, our staffing structure wasn't set up to help us meet our goals, and our staff were completely unclear about roles and responsibilities. Serilda guided my leadership team and I through a six month restructuring and re-alignment process and with her leadership we got our structure aligned with what we were working to achieve for children, and provided our staff the role-clarity and support they needed to be happy and successful at work. Today we are more productive than ever. We didn't add more people to our team, we're just working more effectively. Serilda was also instrumental in helping the Early Learning Division work toward its goal of building an equity driven early learning system. She reminded me that until equity and diversity responsibilities are explicitly written into job descriptions, the work isn't real. Today every employee at the ELD has at least one equity related goal and specific equity related responsibilities in their job descriptions. I've never worked with an HR professional who is as mission driven as Serilda is, as strong a coach as Serilda is, or as able to deliver results as Serilda is.

Serilda Summers-Mcgee is a consummate professional whose knowledge, skills and abilities in the area of human resource management and professional development place her among the top individuals in her field. She is an insightful, capable and competent leader who enjoys the respect and admiration of her peers and colleagues. I count myself among those who have benefited from her knowledge and expertise and highly recommend her for any of your human resource needs.
Serilda is a strategic HR leader who is both an innovator and systematic implementer. She brings tremendous passion and skill to improving HR systems, with a laser focus on diversity and inclusion.  As HR Director at the Oregon Department of Education she improved the way we recruited, hired, evaluated, promoted, recognized, and oriented new staff. As a result, during her tenure the agency got more diverse and productive, while morale improved.

Serilda's passion for people, best HR practices, and direct communication style have helped us to structure a strong foundation on which to continue to build and grow our fast-paced, business.  Her unique ability to read people instantly has helped us to navigate challenging situations with poise and humanity. She is truly one of a kind and pleasure to partner with.

Serilda is a highly skilled and knowledgeable HR professional who dedicates her time and energy to improving workplace ethics. She works tirelessly as an advocate for employees of color; this goes beyond the recruitment phase in the hiring process, for which Serilda also demonstrates unparalleled success. Serilda commits to ensuring that employees of color feel supported and honored in work environments. If asked to recommend an individual in the HR who could provide robust professional learning and ongoing support, who has a proven and impressive track record of recruitment and retention success, and who fully embodies a strong workplace value system where people are the greatest asset, Serilda would also be my first choice. Serilda is a true example of an HR expert who is at the top of her game.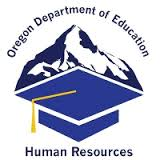 7 Steps to CHANGE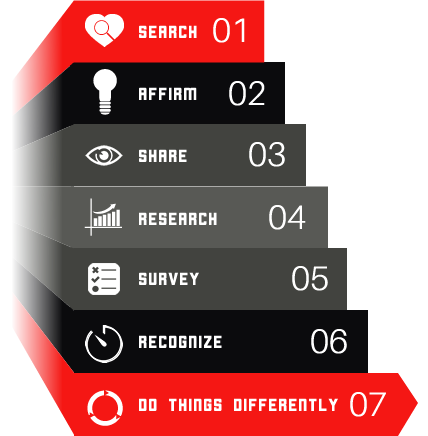 Contact us
Workplace Change has been delivering results since we opened in 2015. Our goal is to provide both a superior experience and tremendous value for our clients.
What are your top three needs?